Firey Powerhouse Rockers!!
Delta Rising Members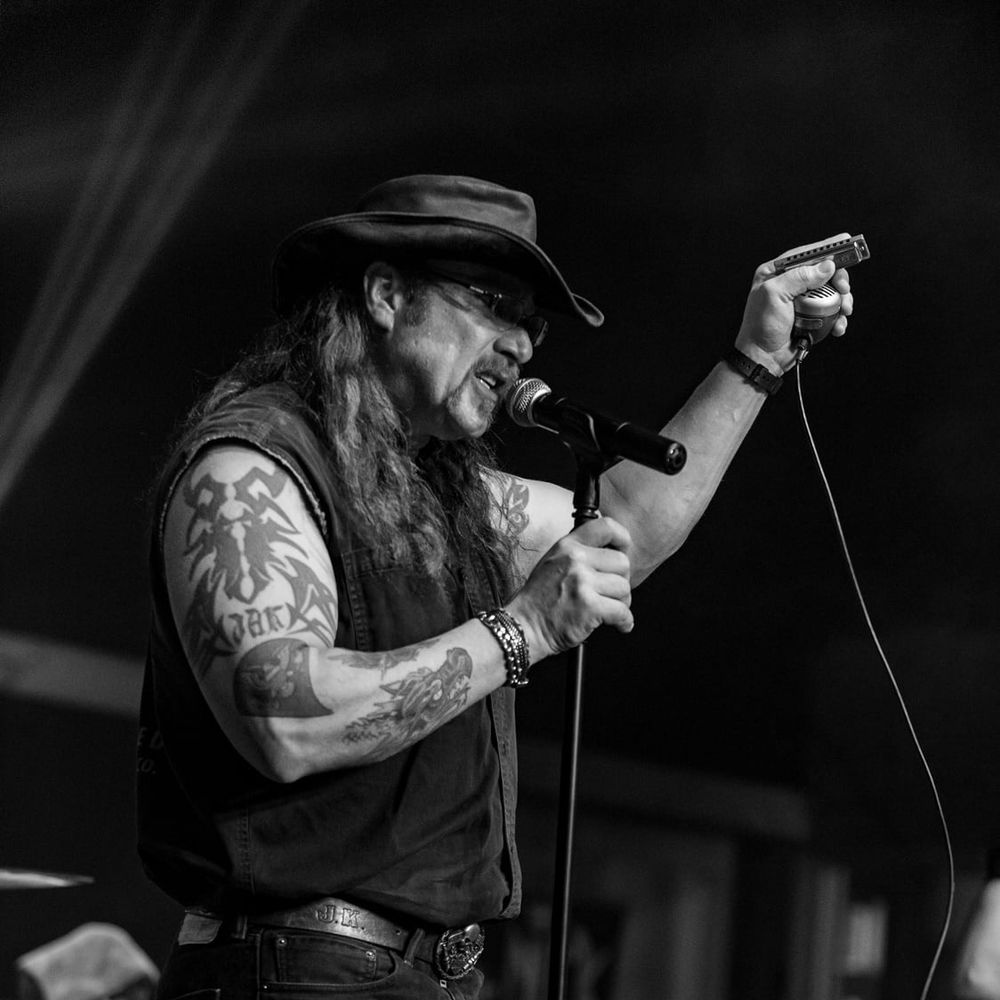 Jordan Katz
Lead Vocals / Harmonica
Coming up in the music industry as a sound engineer for both local and national acts, Jordan has stepped out of the shadows and into the spotlight to bring us both raspy and smooth vocals. Adding Harmonica in ways like never before. With over 25 years as a sound tech and installer, Jordan adds one of the special ingredients that make up Delta Rising. Born in Florida and Raised in New York, Jordan has traveled the country, picking up influences along the way.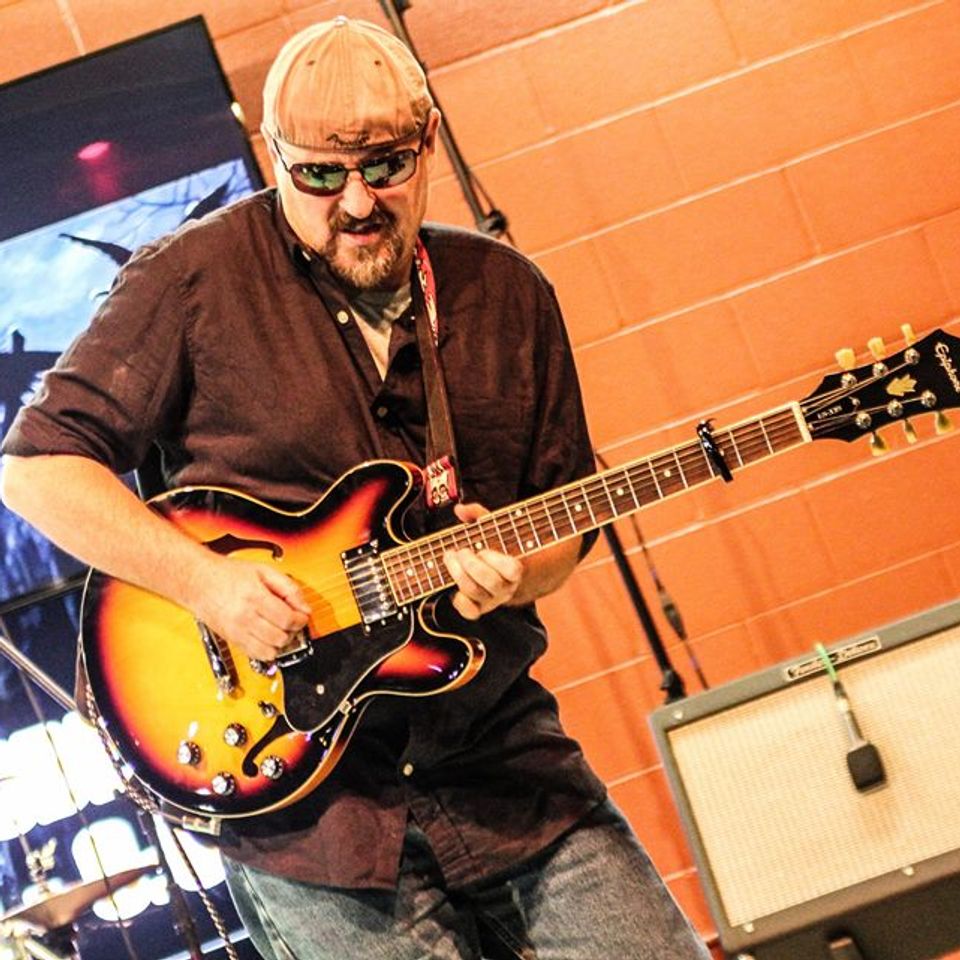 Rick Kelly
Guitars
Rick Kelly is an accomplished Jazz/Fusion/Blues player and composer with over 30 years' experience on the Chicago music scene. His 1993 jazz release "Cutting Edge" received air-play on Chicago's WNUA, many Chicago area college stations as well as American Airlines in-flight programming. Rick had been involved in Chicago Blues scene for the last 15 years before co-founding Delta Rising, where he brings his many Jazz and Fusion influences to the group.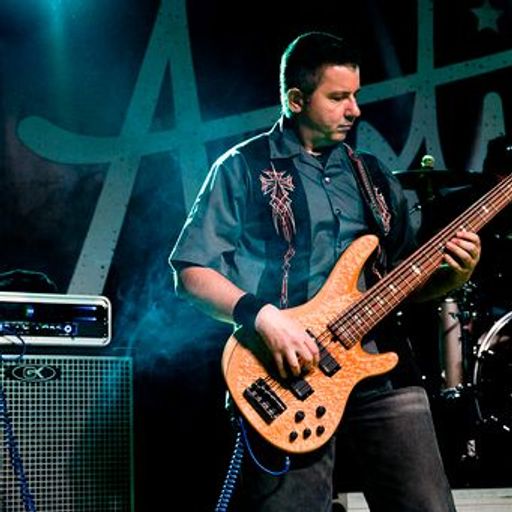 Kirk Hitchel
Bass
Born and raised in the Chicagoland area, Kirk has been involved with music since an early age. His affiliation with playing bass started after being kicked out of marching band in high school. The next obvious step was to join a band, and then another, and then another. Which led to Delta Rising. Now he surrounds himself with semi-expensive sticks of painted wood with wires which he practices enough to annoy all his neighbors.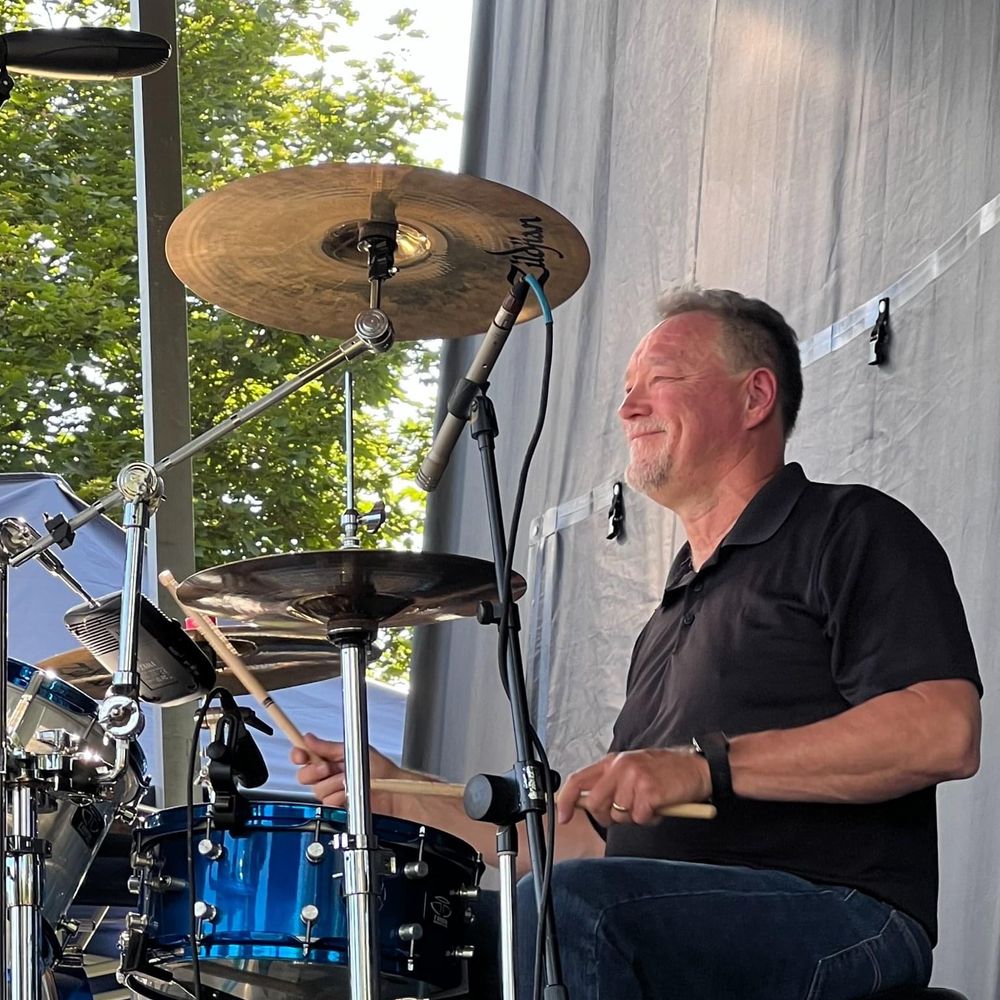 Gordon Rinda
Drums
Gordon started playing drums around the age of six. He continued his drumming 
studies through grade school, high school and college. His experience has allowed him 
to travel the world completing three world tours including Europe, Asia and South 
Africa. Based out of the Chicago area Gordon has played drums in over 50 professional 
bands. Mississippi Heat, Class of 68, Kevin Purcell and the Nightburners , Martin 
Brothers, Empty Pockets are some of the Chicago favorites Gordon has performed with. 
As a studio recording engineer Gordon Rinda has spent the last 20 years refining his 
craft. Gordon has worked on hundreds of national and regional radio , voice , and 
independent record releases. When Gordon is not busy playing drums he is working as 
a free lance camera operator at Resolution Studios Chicago.
Dave "Swanny" Swanson
Percussion / Backing Vocals
Dave started playing drums professionally ( Being Paid ) at the age of 14 in a local Lake 
County country band. He continued a Country Music career for decades after with 
Sierra Band, The White Saddle Band and Sitting in with Smokin'Gunz when needed. 
 During a short Hiatus. He was asked to join as one of the founding members and 
Percussionist/Vocalist for The 8 Miles South Band. Since then, Swanny has been in two 
Allman Brothers Tribute bands Rose Hill Revival and Midnight Rider Live bands. A 
Doobie Brothers Tribute China Grove. 
Swanny says " Through music, I have been able to meet the best of friends and also 
National and International artists. All have been the nicest folks. While playing, if I see 
somebody in the audience singing along or with a smile on their face…. We've done 
our job " 
 Now on to New friends and Great Rocking Blues with Delta Rising. So far its been a 
GREAT ride with Jordan, Kirk, Gordie, and Rick.
Photos